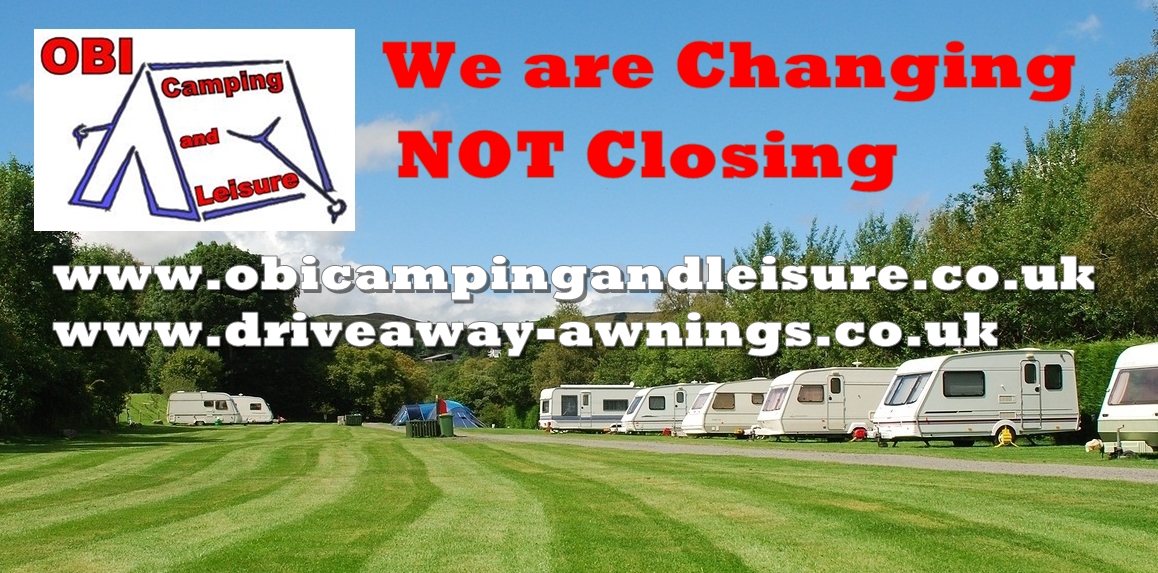 We have changed our Business to take advantage of the increase we are experiencing in Internet orders and the falling footfall into our bricks and mortar shop.
From today we have closed our retail store and now operate as an Internet Based Retailer. Our Company Name and Details remain unchanged so all warranties remain valid and we can still off the same helpful advise to customers old and new.
As part of this change our opening hours are now Monday to Friday 9.00am till 5.00pm. Our address has changed to Warehouse Unit 61a, Vale Business Park, Llandow, Vale of Glamorgan, CF71 7PF. We have also had to change our phone No. due to issues with the old Phone No. Our No. phone No. is 01446 772958. We would recommend emailing all enquiries. Please bear with us as we have the small task of putting all our stock on our website.
You can also check out our eBay store http://stores.ebay.co.uhttp://stores.ebay.co.uk/South-Wales-Camping-and-Leisure-OBI
Recent Posts
During this difficult time we are still open for On-Line orders only. We are unable to accept Click …

We have changed our Business to take advantage of the increase we are experiencing in Internet ord …

To Celebrate our 10th Anniversary we are offering 10% off in-store and Online (online only from 31/7 …